smarter, tougher, and more comfortable
The 2020 Nissan NV Cargo is now being sold for an affordable price at Barberino Nissan in Wallingford, Connecticut. Being the most reliable Nissan dealership in Wallingford, CT, Barberino Nissan is proud to display all of the features which make the NV Cargo an excellent vehicle of choice. The new 2020 NV Cargo features a wide range of attributes which make the van a very reliable vehicle.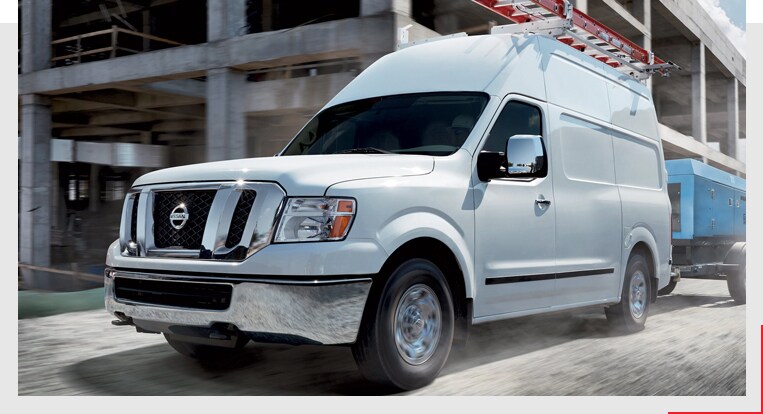 The exterior of the vehicle contains 17" x 7.5" wheels, being made of steel. The LT245/70R17 and LT245/75R17 tires of the van are made for all seasons. With a full-length, fully boxed ladder frame, the van displays a durable exterior with appeal. Some versions of the 2020 Nissan NV Cargo also contain a body-on-frame exterior as well.
The performance of the NV Cargo is undeniably superior to its predecessors, offering a powerful 5.6-L V8 engine and containing a forged crankshaft along with cast-iron cylinders for maximum strength. With the V8 engine, the NV Cargo is built for any amount of driving distance. With its impressive towing capacity of 9,500 lbs., the NV Cargo is capable of handling large jobs. The 7-speed automatic transmission makes the most of the van's V8 engine, which is designed to improve the vehicle's fuel efficiency and overall performance.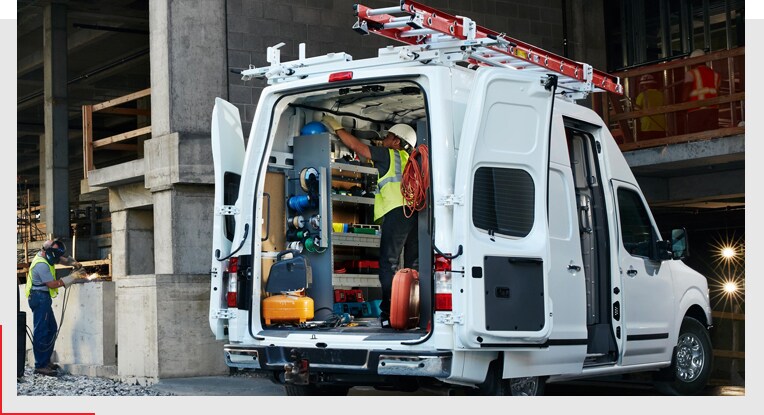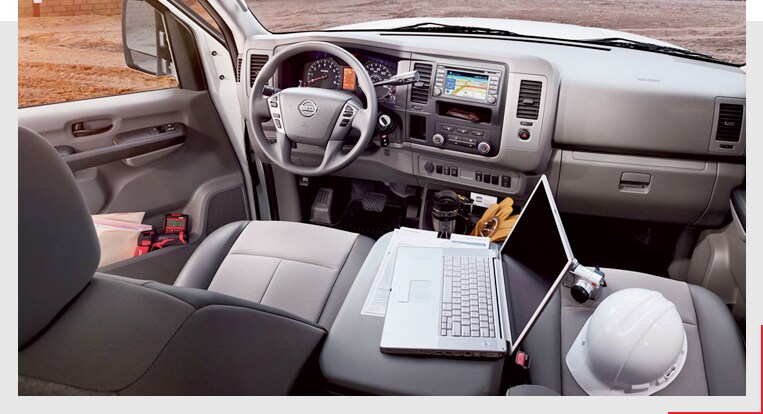 The NV Cargo also offers a very comfortable interior with many different features. The vehicle contains gray cloth seats with reinforced side bolster wear patches, water-repellent seating surfaces, and seat armrests. The 4-way manual driver's and passenger's seats provide long-term comfort. Also, the NV Cargo also offers numerous features of comfort such as a vertical sidewall design, hardboard interior cargo panels, a rear cargo floor protector, and several cup holders and storage cabins suited to maximize space and comfort during road trips.
The technology of the NV Cargo offers complete and reliable convenience. Featuring remote key-less entry, power windows and power door locks, several DC power outlets, and a multi-functional trip computer with maintenance intervals, the van is full of advanced technology suited to meet your trip needs. Also, the van presents a Nissan navigation system, a hands-free Bluetooth system for phone calls and messaging, and many other well-known technological attributes which are native to Nissan vehicles such as AM/FM radio and CD playback.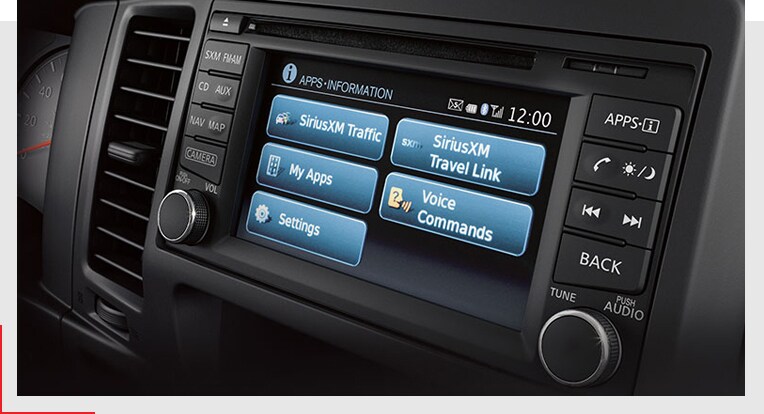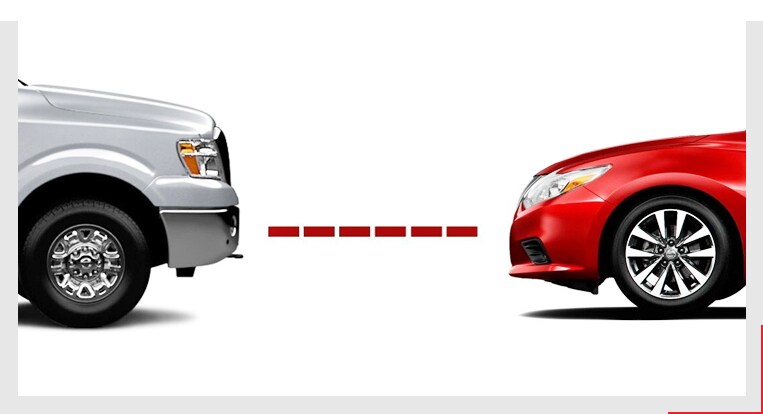 The safety features of the latest NV Cargo are outstanding in a number of ways. The van contains driver and passenger supplemental front and side air bags, a 3-point ALR/ELR passenger seat belt system, and seat belts with pretension and load limiters, along with many other features to assure passenger and driver safety.

a great choicefor you
Overall, the 2020 Nissan NV Cargo is a hefty and reliable vehicle that is very capable of fulfilling many different needs while remaining durable for a lengthy period of time. Servicing customers throughout numerous cities surrounding Wallingford, Connecticut such as New Haven, Hartford, Waterbury, and Meriden, Barberino Nissan in Wallingford, CT is known for being up to date with reputable, good-quality vehicles such as the 2020 Nissan NV Cargo.