Introduction to the 50th Anniversary 370Z
The 2020 Nissan 370Z adds on to an already compelling story that spans 50 years. This nimble little racing coupe has rear wheel drive, fantastic handling, a manual transmission and performance upgrades that come straight from the race track. There's the base model, the Sport model, Sport Touring, 50th Anniversary editions, and the NISMO model trim. You can contact our dealer serving New Haven, Hartford, Waterbury, and Meriden to find out which model trims are in the area.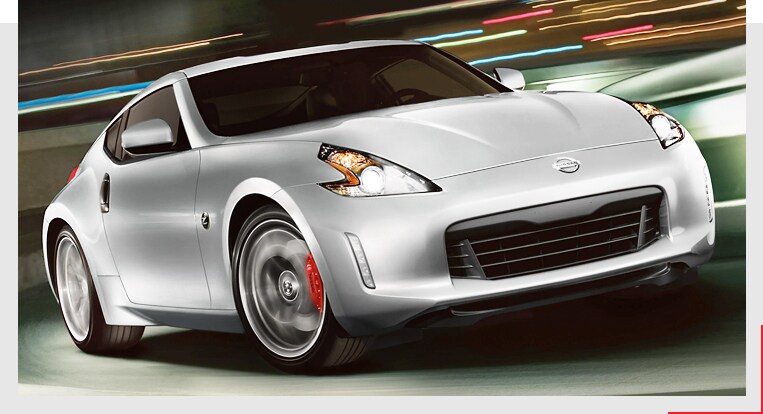 The Nissan 370Z doesn't have many stylistic changes for 2020. It's body style is well-sculpted to turn heads in Connecticut with subtle lines playing seamlessly from front to back. The 50th Anniversary model does have some interesting elements though. There are two choices: a silver and black graphic and one with red and white. Both come with dual exhaust chrome tips.
The base model comes with rear wheel drive and a 3.7 Liter V6 engine that produces 332 horsepower and 270-pound feet of torque. it's also one of the few sports coupes on the market that comes with a 6 speed manual transmission. When you compare it to the 2020 Audi TT that only produces 228 horsepower and 258 lb. ft. of torque with a four-cylinder turbo engine you see that Nissan outperforms the biggest brand competitors.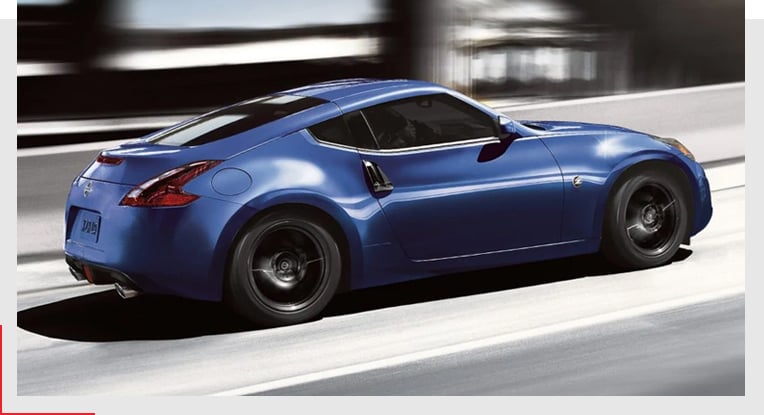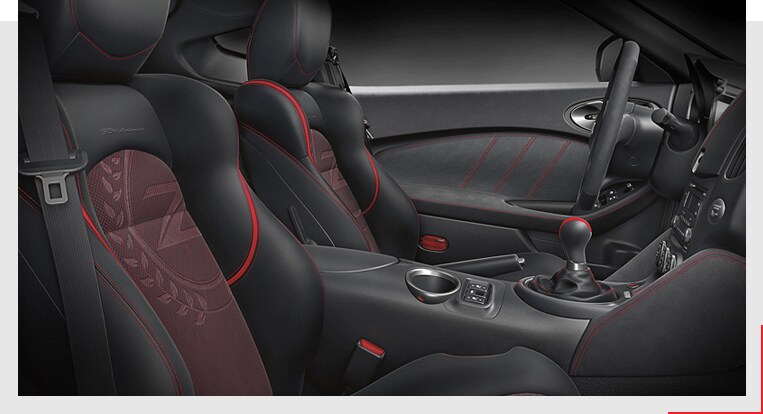 This vehicle is a driver's car, but the interior of is surprisingly spacious for a coupe. It has more front head room and leg room than the 2020 Audi TT. The base model has an 8-way adjustable driver's seat. The Sport Touring and 50th Anniversary models both have heated and power adjustable passenger seats.
The 370Z is celebrated for its performance, but that doesn't mean it comes bare bones. The 2020 Nissan 370Z has USB ports, power windows and doors, push button ignition, and 2 12-Volt DC power outlets. Our dealer in Wallingford, Connecticut has the Sport Touring model available and that's where you'll find even more technological features. The Sport Touring 370Z comes with an 8 speaker BOSE audio system, voice recognition, Sirius XM radio and navigation.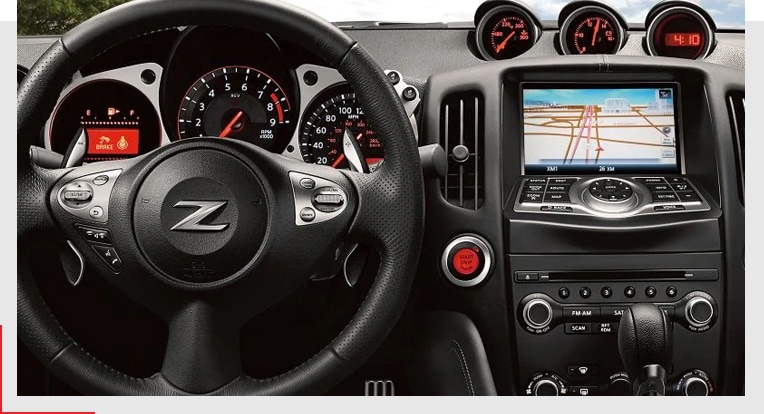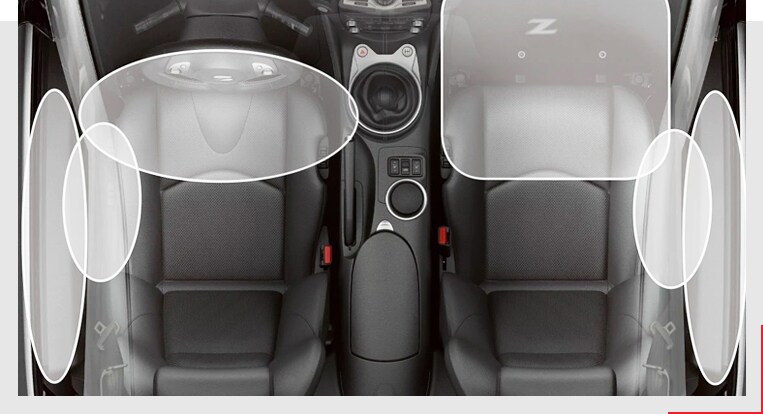 Savvy drivers in the Wallingford CT area want a vehicle with advanced safety features and the 2020 Nissan 370Z doesn't disappoint. You can drive away with the Nissan Intelligent Mobility package on all models. That's a bundle of safety features that give you electronic brake force distribution, anti-lock brakes, dynamic traction control, and other automatic systems. For added safety, these vehicles come with a full complement of advanced airbags, seatbelt pretensioners, active headrests, and a rearview camera monitor.

Take a CloserLook
It's hard to think of the 370Z as an old school performance car, but that is an adequate description. The 2020 Nissan 370Z provides the same level of exhilaration that it has done for the past 50 years. That makes it rather timeless and a true classic. If you'd like to get a closer look at the new classic, then head on down to Barberino Nissan in Wallingford CT. Our friendly and knowledgeable staff can answer all your questions and help you find the 370Z that's right for you.