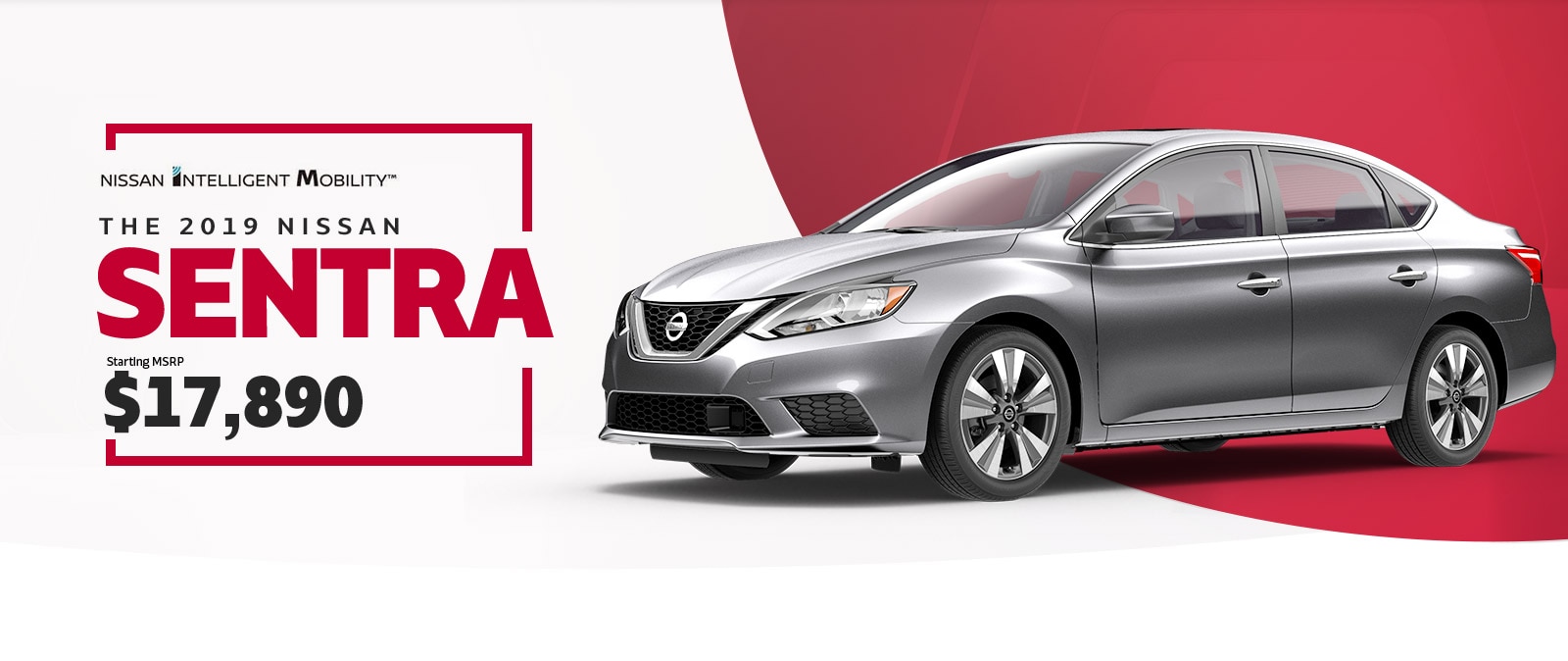 2019 Nissan Sentra 
For Sale in Wallingford CT
 The 2019 Nissan Sentra is a top-notch vehicle that you should consider if you're looking for something economical and feature packed. The Sentra is in the top 25 list on US News for compact cars, and it has a safety rating of 9.3 out of 10 points. You may want to visit the Connecticut dealership serving New Haven, Waterbury, Meriden and Hartford if you need a car that performs and provides you with lots of tech and convenience features. Here is some additional information about the model. Review it and see if it meets your standards. If so, consider taking a test-drive very soon.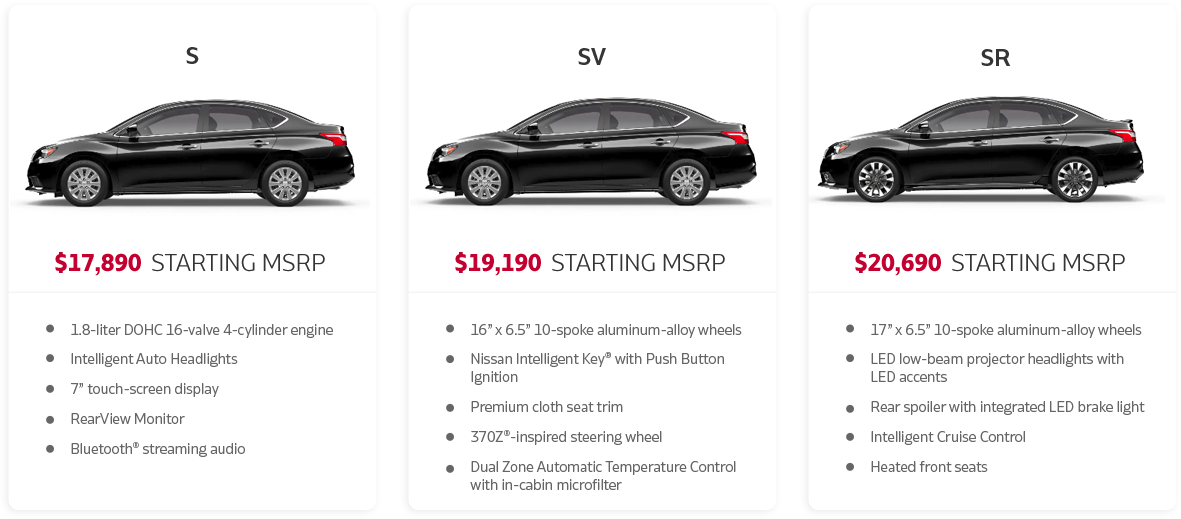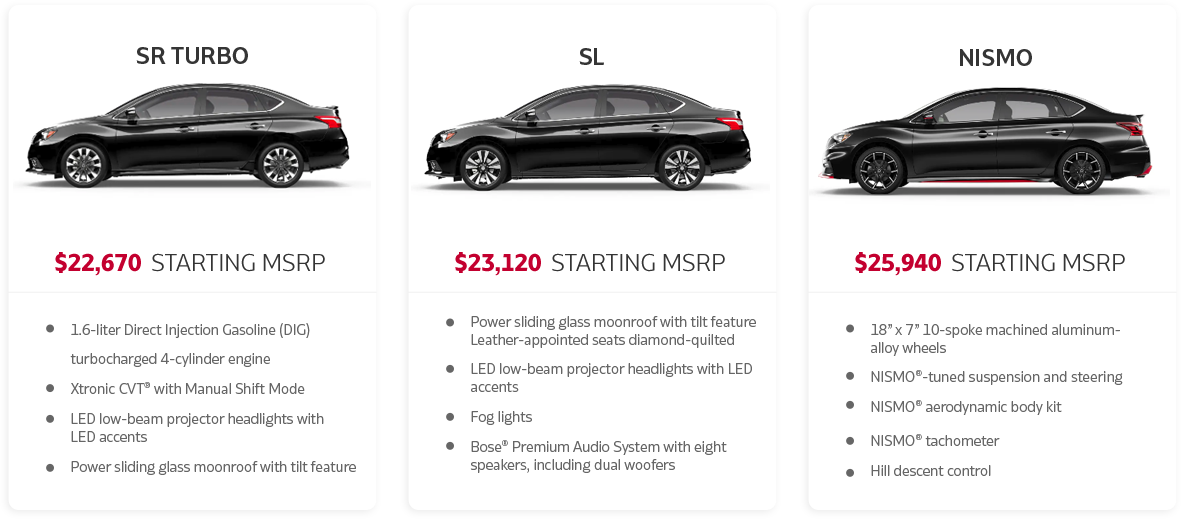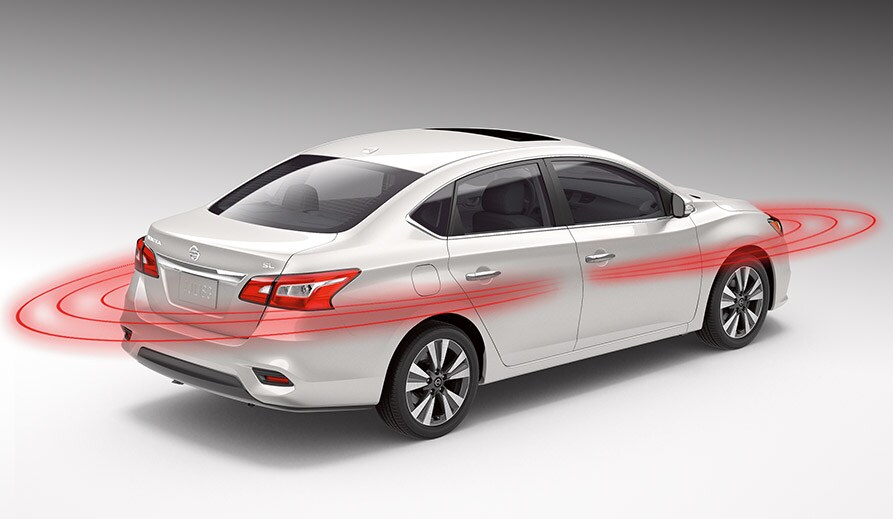 EXTERIOR
If we were going to describe the Sentra's exterior appearance in one word, we'd probably use the term "mystical." The front view of the model has a mesmerizing cut to it that draws you into its glamor. It has the perfect mixture of luxury and sportiness, but it still has a "daily driver" appeal. The color choices include options such as Scarlet Ember Tintcoat, Deep Blue Pearl, Storm Blue Chromaflair and more. Other things that you'll find appealing about the exterior are the body colored splash guards, rear spoiler and external ground lighting on some models. Stop by the Wallingford CT dealership to get an up-close look at all the features it has to offer.

PERFORMANCE
You probably want to know how the Sentra stacks up when it comes to performance and efficiency. Many consumers agree that it has a robust engine and above-average fuel efficiency. You can get up to 29 miles per gallon out of it in the city. Highway driving will produce more than 37 miles per gallon. The vehicle comes with an inline 4 gas motor that produces 124 horsepower. The horsepower is enough to get you to your destination swiftly and efficiently, so you'll love the car. You can confirm that by scheduling an appointment at the dealership today.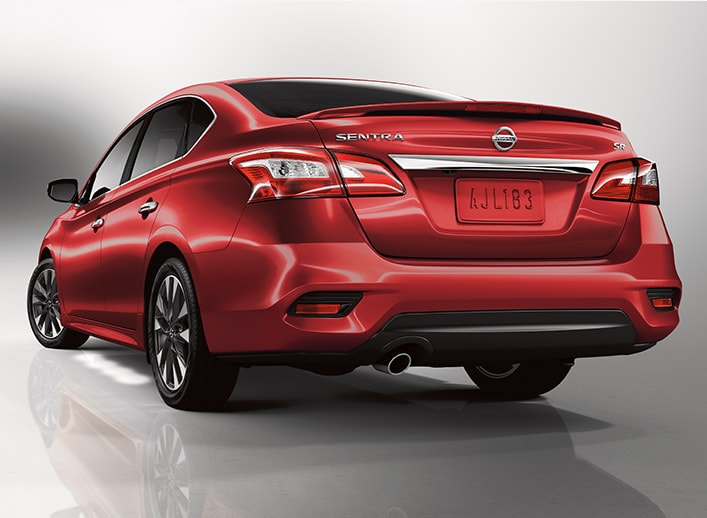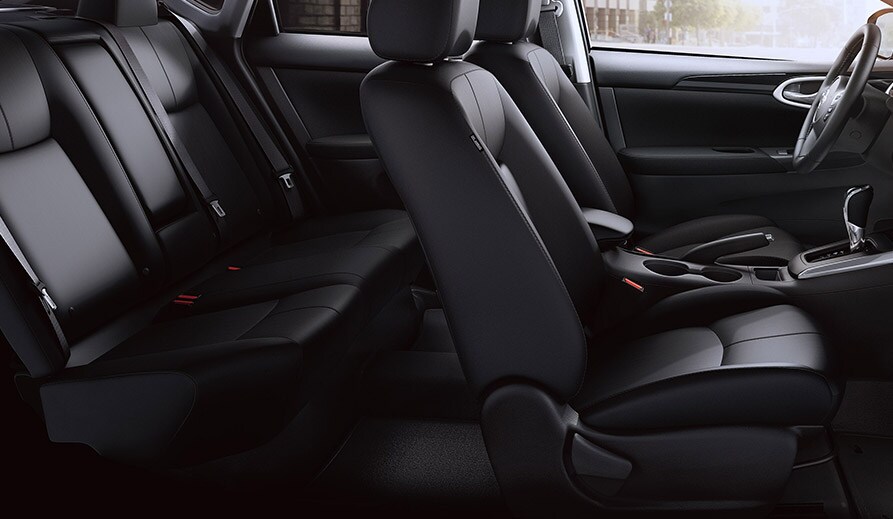 INTERIOR
The manufacturer designed the interior to be convenient and comfortable for you and accommodate you on long trips. Features such as cup holders, door pockets and seatback storage are there so that you can take everything you need with you. You'll have premium cloth seating and abundant space in the cabin, as well. Cargo space is more than 15 cubic feet. The headroom is more than 36 inches, and the leg room is more than 37 inches in the back. The model also comes with a ton of technology in it. You will fall in love with it when you go to the Wallingford, Connecticut dealership and sit behind the wheel for the first time.

TECHNOLOGY
The Nissan Sentra is everything but boring. It comes loaded with technology that will keep you and your passengers connected to everything you love. A few of the features you'll get are features like the USB ports, Nissan Connect, Android Auto and Apple CarPlay. The Apple CarPlay and Android Auto programs allow you to stay connected to your favorite music. Nissan Connect is a comprehensive voice recognition program that you can use to text message and call your friends and family members without ever taking your hands off the wheel. Many more tech features come tucked away in this model. You will have to talk to the saleperson at the dealership to get the full-blown list of everything it has to offer you.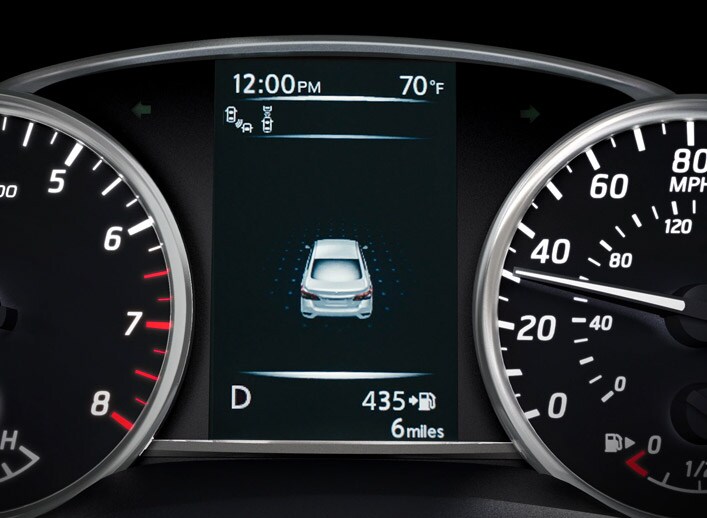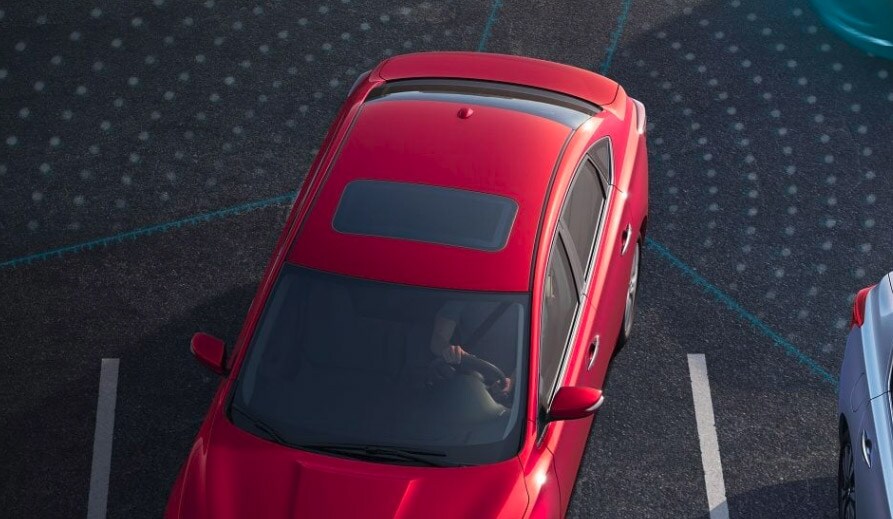 SAFETY0
Safety is the priority with Nissan. Therefore, the engineers made sure that they put together a car that would work hard to keep you safe at all times. Many safety features come in the car, but we can only tell you about a few of them. Traction Control, Tire Pressure Monitoring, Stability Control and Engine Immobilizer are just a few of the things that will prevent accidents and automobile theft. The dealership has the full list, and they will take you on a test-drive if you want to see how the features work.


TEST DRIVE
A
SENTRA 

TODAY
The Wallingford CT dealership has plenty of Nissan Sentra models on its lot. You need to make the first move if you want to own one for yourself and your family. Contact the local dealership and request a short trip around the neighborhood so that you can explore some of the features and benefits the vehicle has to offer you. Speak to the finance specialist and get an amazing deal on the car when you're done. If everything goes right, you can drive the car home to your family that day.

Wallingford's Top Rated Nissan Sentra Dealer
Barberino Nissan is located on 505 N. Colony Rd., Wallingford. From Bradley International Airport (BDL) head north toward Bradley International Airport and keep right to continue on Bradley International Airport. Then keep left and slight right. Next, turn right and slight left onto Schoephoester Rd. After that continue onto Bradley International Airport Con and continue onto CT-20 E/Bradley International Airport Con. At this point use the right 2 lanes to merge onto I-91 S toward Hartford and take exit 17 to merge onto CT-15 S/Wilbur Cross Pkwy. Head straight for 3.6mi and take exit 66 for US-5 toward 66/Wallingford/Meriden. Finally, use the left 2 lanes to turn left onto US-5 S/N Colony Rd and Barberino Nissan will be on your left. We are open: Monday - Thursday 9am - 8pm, Friday 9am - 7pm, Saturday 9am - 6pm, Sunday 11am - 4pm. For additional questions you can call us at (203) 265-1611 or you can find us on Yelp and Cars.