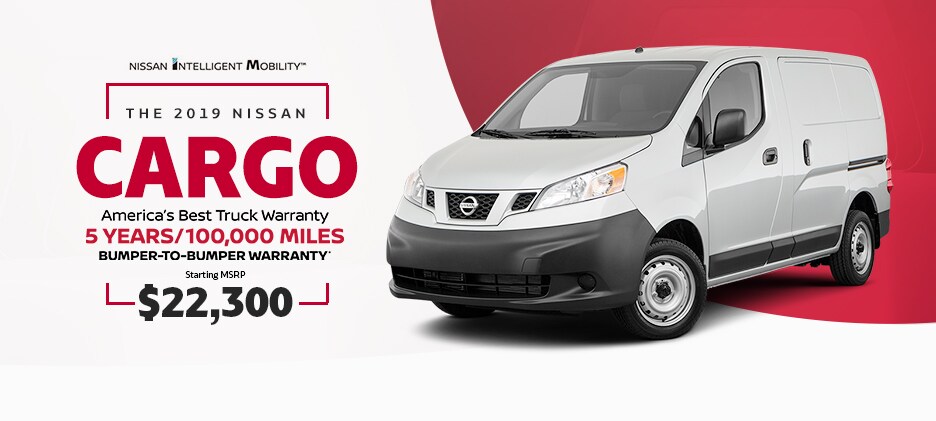 2019 Nissan Cargo For Sale in Wallingford CT
Whether it's a light load, a commercial shipment or a trip to a job in a new development, the Nissan NV 200 In the Hartford Connecticut region serves you better than any small van on the market. With Nissan's customizable credit and financing options with Nissan Motor Acceptance Corporation, the NV200 is proving to be a great deal in Connecticut. Consumers and businesses alike want to experience its big cargo space, it's practical applications along with its compelling interior. Set up your home office, a contractor's outfit or assemble packages for shipping. It's got the technology and the right price of real value. Check with your dealership in Wallingford, CT.

NISSAN CARGO HIGHLIGHTS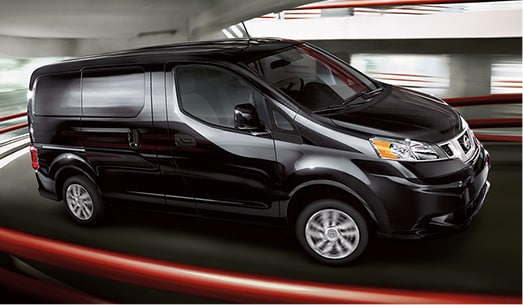 EXTERIOR
While the NV200's double sliding doors draw attention, the significant size of the vehicle promises much where it really counts: In cargo. The rear 40/60 split doors allow users easy access to a large portion of the freight, and the side doors open up the rest. This is even more improved with the low clearance of the NV200. The NV200's options allow both hand-loading and dock fork loading. The standard NV200 is over 72-inches tall and over 67-inches wide. The handsome looking van will contribute to the success of your business in style. The New Haven dealership wants to offer you a test drive today.

PERFORMANCE
One of the nicest things about the NV200 is the amount of time Nissan committed to keeping the vehicle economical. You'll experience 25 miles to the gallon in a cost-saving maneuver, while still enjoying 131 horsepower from the 2.0-liter engine. With power and economy, no load is too big or small. Test drive the van at a Hartford dealership. Consider what the Wallingford CT might have to offer in way of a test drive.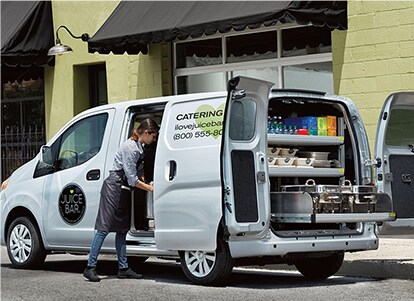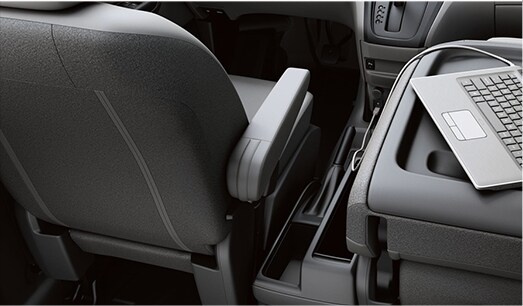 INTERIOR
You'll discover the NV200 provides a comfortable cab with high back bucket seats and a center stack rich with infotainment features including Nissan Connect. The Safety of the driver and passengers is always an issue at Nissan, and their commitment is significant evidence with the presence of numerous airbags designed to keep the cockpit safe for both drivers and occupants. Let's not forget the presence of pretensioners to keep people safe in the van, and roll-over detection. Visit a Waterbury dealership and take a test drive today!

TECHNOLOGY
The technology packages in the Nissan consist of sound, practical innovations. With touch screen display and voice command, you can easily keep abreast of your job back home or communicate with customers nearby. If you live near Meriden, check out the inventory at the local dealership and ask for a test drive of the NV200.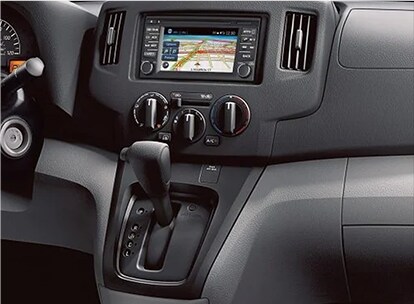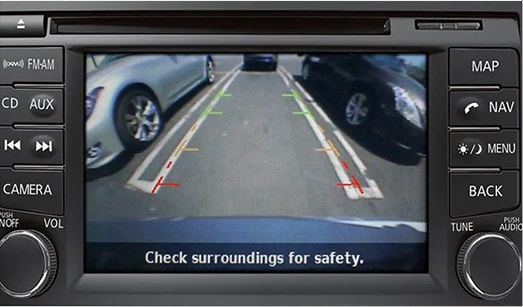 SAFETY
Among the many safety features in the NV200 in Connecticut, the ABS brakes offer proportional braking weight depending on how your freight is loaded. Vehicle dynamic control monitors the driving patterns your NV200 is traveling in and adjusts the steering and brake responsiveness. Enjoy tire monitoring as well with your purchase of the NV200. In addition, an electrical immobilizer also kills the vehicle when there's an attempt to start the vehicle without the key.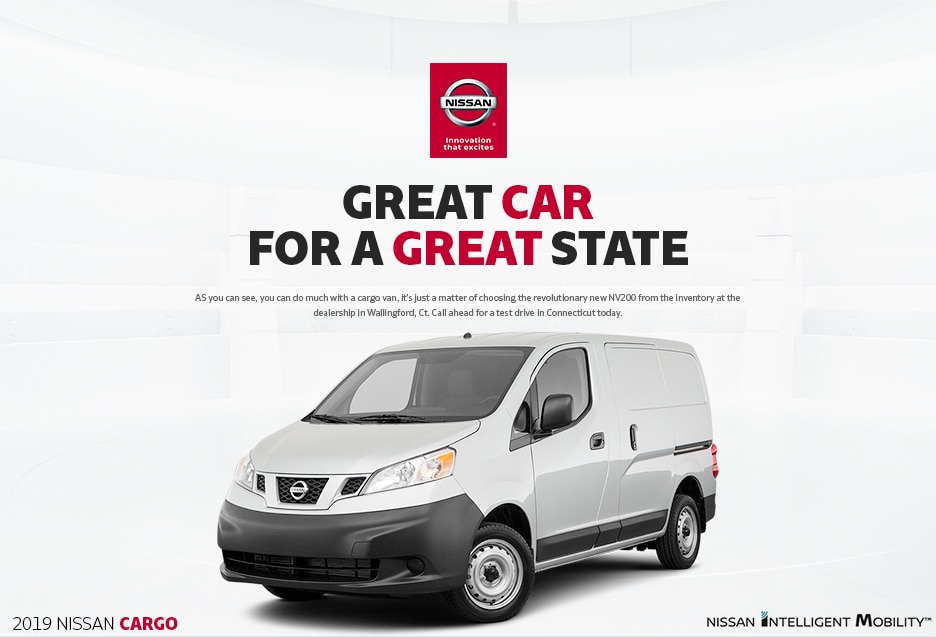 Wallingford's Top Rated Nissan Cargo Dealer
Barberino Nissan is located on 505 N. Colony Rd., Wallingford. From Bradley International Airport (BDL) head north toward Bradley International Airport and keep right to continue on Bradley International Airport. Then keep left and slight right. Next, turn right and slight left onto Schoephoester Rd. After that continue onto Bradley International Airport Con and continue onto CT-20 E/Bradley International Airport Con. At this point use the right 2 lanes to merge onto I-91 S toward Hartford and take exit 17 to merge onto CT-15 S/Wilbur Cross Pkwy. Head straight for 3.6mi and take exit 66 for US-5 toward 66/Wallingford/Meriden. Finally, use the left 2 lanes to turn left onto US-5 S/N Colony Rd and Barberino Nissan will be on your left. We are open: Monday - Thursday 9am - 8pm, Friday 9am - 7pm, Saturday 9am - 6pm, Sunday 11am - 4pm. For additional questions you can call us at (203) 265-1611 or you can find us on Yelp and Cars.